History shows that cannabis gained widespread awareness thanks to jazz musicians from New Orleans who shared it while touring. It even spawned an entire genre of music based around cannabis, known as "Viper Jazz," named so because of the snake-like hissing sound of someone toking on a joint. Louis Armstrong even endorsed cannabis, saying, "One reason we appreciated pot, as y'all calls it now, was the warmth it always brought forth from the other person – especially the ones that lit up a good stick of that shuzzit or gage."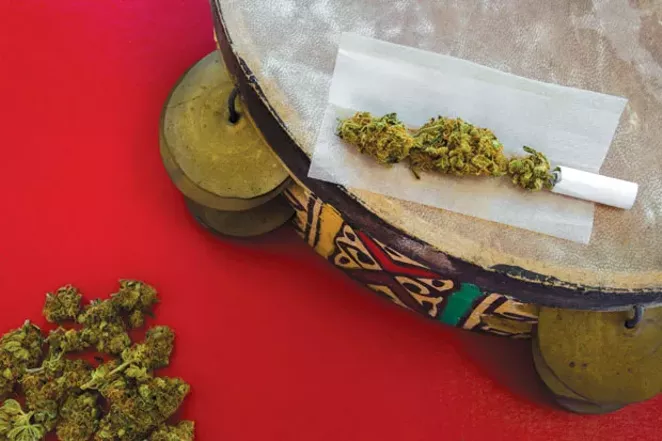 I polled musicians I know from across the country, in all genres of music, to ask them two questions: How long have you been consuming cannabis, and what's your favorite method for doing so?
"I have been using cannabis for about 20 years. For day to day consumption, I love the Pax Era Pens for the stealth, convenience, flavors, science and effect. When I perform or record there is something spiritual about consuming cannabis by smoking a huge sativa flower-filled golden joint. I really like using the 24K Gold Shine Papers. I also really enjoy Satori edibles. Their chocolate blueberries are too damn good. Got to give thanks to the most high for giving us this amazing plant!"
– "Big Hair" Dave, owner of Big Hair Productions and a founding member of The Dubplates Reggae Band
"I have been using cannabis recreationally since my 20s. I enjoy fresh flower here and there but since about five years ago, I've suffered from chronic spinal pain due to a crippling coccydynia condition and used to take narcotic meds for it, but hated how they made me feel groggy and detached. I've since discovered edibles and they have been very helpful in relaxing my muscles and helping me to cope with the ever-present pain.
– Fernando Vélez, percussionist, Sharon Jones & The Dap-Kings
"I have been using cannabis for 53 years, and I usually smoke in a glass pipe or through a Volcano I inherited from my mother. I use it for both pleasure and pain relief."
– Tommy Miles, Singer/Songwriter
"On and off, mostly on, since 1986. I love a nice, fresh joint, passed around a circle of friends. If alone, I'll often just pack a bowl so that it doesn't waste a bunch and smoke up the room. I'm a flower guy. As an ex-cigarette smoker, I like that 'lil lung tightness. Cannabis has greatly increased my ability to enjoy my life and get things done. The medicine I use to 'party' is the same one I use to go in deeply to my tasks, both creative (writing music, playing gigs) and more pedestrian (doing laundry, working on the car). I generally do not partake of alcohol at all."
– Lewi Longmire, musician, owner/partner and curator of the music program at the Laurelthirst Public House
"I started smoking when I was 16 or 17 after football practice. I gotta go with dabs—it gets you super baked really fast, and it's easier on the throat. But that's only when I'm chilling at home. When I'm out, I like joints."
– Black Joe Lewis, Singer/Songwriter, Black Joe Lewis and the Honeybears
"I've been using cannabis since 1990, and Seth has been using it since 1993. I'm trying more non-smoking methods, but I always love a good joint. Also, loving Seth's new Bhang smoothie, the vegan version!"
– Jennifer Deveau and Seth Misterka, musical duo Dynasty Electrik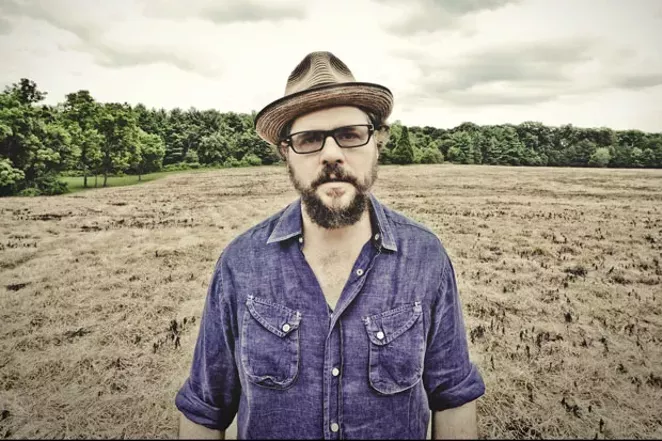 "Since spring 1979. Mostly smoke and some vape. Edibles tend to make me too body stoned and tired feeling, which is occasionally nice but… my fave is a joint but I can enjoy most smokable options. Love the PAX Era for its ease and mobility and it causes less lung ache than other vape options. I've cut way back in recent years due to age and lung worries but really enjoy the use I get."
– Patterson Hood, Singer/Songwriter, Drive-By Truckers